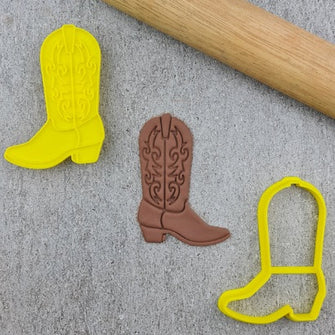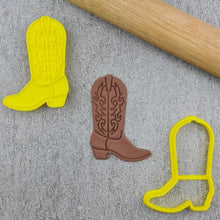 Western Boot Cutter and Embosser Set
$0.00
( / )
Tax included.
Shipping
calculated at checkout.
This boot set will make cookies that are sure to fire the taste buds of anyone wanting to be cowboy or cowgirl!
Boot Cutter is 90mm tall by 62mm wide. Unlike metal cutters these won't lose their perfect shape. Cutters all have a tapered edge for sharp cutting unlike many 3D printed cutters on the market.
Hand wash only, keep below 50 degrees/c (122 degrees/f)