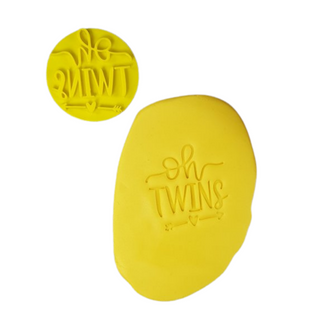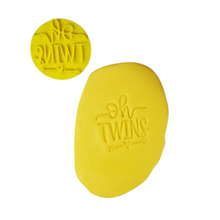 Oh Twins Embosser Press
$0.00
( / )
Tax included.
Shipping
calculated at checkout.
Double the love and celebrate twins at a baby shower, gender reveal or birthday with some cookies and cupcakes by using the Oh Twins Embosser Press! This embosser press features a gorgeous script displaying the words 'oh TWINS' and they are perfect for working with a range of materials, including fondant, gumpaste, and dough.
Each embosser features a mini handle to make it quicker and easier to lift the embosser out of our chosen material. Simply roll out your material, press your embosser gently into it, and remove! After that, you can decorate to your hearts content with edible art paint, lustre dust, sprinkles and more!
The embossers are 3D printed from PLA, which is a biodegradable plastic derived from renewable resources including cornstarch, sugar cane, tapioca roots or even potato starch.
The embosser has a diameter of 6cm with a 4mm depth.
Handwash only in warm soapy water. This is a heat sensitive product so keep below 50°C.
Made in Australia.