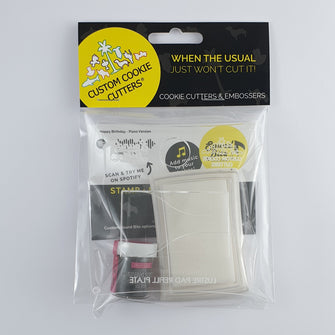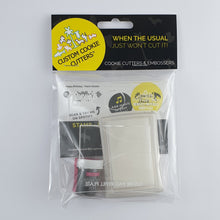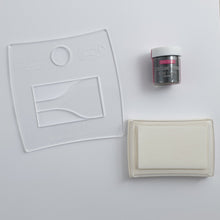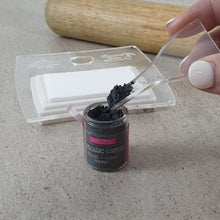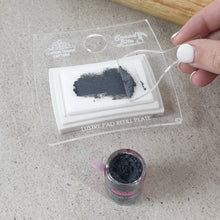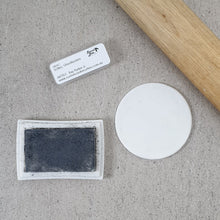 Lustre Stamping Starter Kit
$0.00
( / )
Tax included.
Shipping
calculated at checkout.
Stamping lustre is a quick and effective way to add sparkle and colour to your bakes and the Lustre Stamping Starter Kit is here to get you started!

Our Lustre Stamping Starter Kit as been designed forSound Bite embossers but it also works great on other embossers especially very detailed designs.
Kit Includes:
1x Charcoal Sweet Sticks Lustre (4g)
1x Lustre Pad
1x Refill Plate 
1x Applicator Tool
To use, remove applicator tool and fit the refill plate over the lustre pad. Using the small end of the applicator tool spoon a generous of lustre on to the pad. Use the wide side of the applicator tool to apply the lustre to all of the pad. Using the applicator tool heap the excess lustre together and holding to plates hole above the jar of lustre and push excess through the hole back in to the jar and remove refill plate.
Depending on the embosser design try both tapping and rubbing the embosser on the pad before stamping in to rolled fondant. Refill pad as needed.
For a handy and quick tutorial, click here.