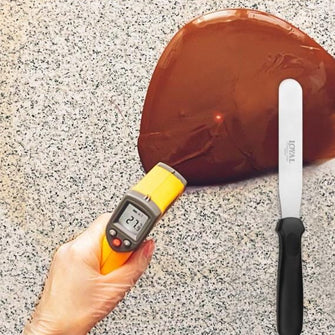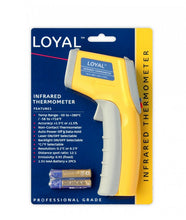 Loyal Infrared Thermometer
$0.00
( / )
Tax included.
Shipping
calculated at checkout.
Get the perfect temperature every time with the Loyal Infrared Thermometer! Perfect for a multitude of uses in food service and other applications.?
The Infrared Thermometer is ideal for measuring surface temperature without coming into contact with food avoiding cross contamination.? Simply point the Thermometer at the item to be measured and press the trigger for an accurate temperature reading.
Range: -50°C to +380°C / -58°F to +716°F
Accuracy: ±1.5 C or ±1.5%
Auto Power Off & Data Hold
Laser ON/OFF Selectable
Backlight ON/OFF Selectable
°C / °F Selectable
Resolution: 0.1°C or 0.1°F
Distance spot ratio: 12:1
Emissivity: 0.95 (fixed)
1.5V AAA Battery x 2PCS (included)