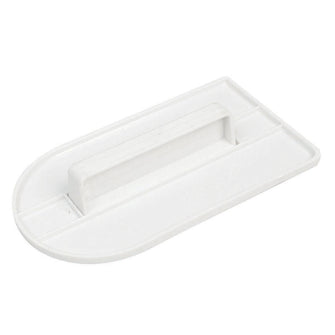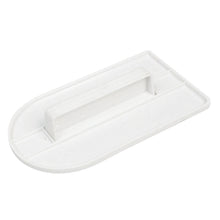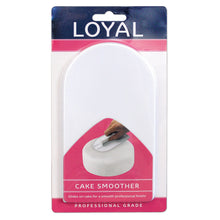 Loyal Fondant Smoother
$0.00
( / )
Tax included.
Shipping
calculated at checkout.
Get those smooth and crisp edges on your cake with the Loyal Fondant Smoother! The Loyal smoother is the easy and ideal way to smooth fondant icing on the top, edges, and sides of cakes.
Made from food safety grade plastic, this smoother is easy to use and clean. To care for it, hand wash in warm soapy water before each use and then rinse and dry thoroughly with a soft cloth.
The smoother measures at approximately 15 x 8.5cm.
INSTRUCTIONS
1. On a smooth surface, roll out the fondant to the approximate size of your cake.
2. Gently lift the fondant over a rolling pin and position to cover cake.
3. Use the LOYAL cake smoother, glide over the fondant to shape the sides. Gently force any trapped air bubbles out and smooth the top later of the cake.