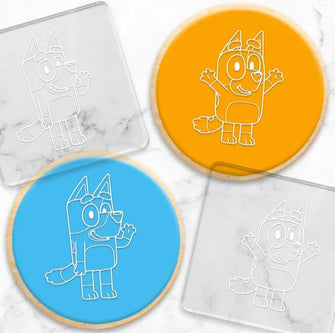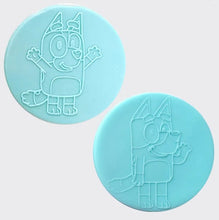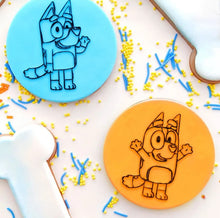 Bluey and Bingo Debossers - Set of 2
$0.00
( / )
Tax included.
Shipping
calculated at checkout.
Bake a batch of exciting themed cookies with the Bluey and Bingo Debosser Set!
This clear, acrylic fondant debosser works well with round or square cookie designs.
Dust the debosser with a little bit of cornflour
Press over your rolled out fondant, applying pressure with a rolling pin
Gently lift from 1 corner and separate from your fondant
Now it's ready to apply to your baked cookie, using a little sugar glue, sugar syrup or water!
Measures 7.5cm x 7.5cm