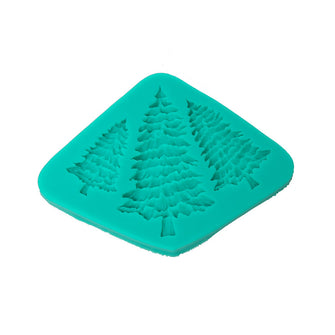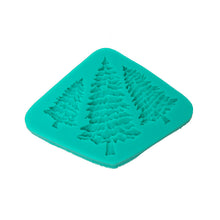 Christmas Trees Silicone Mould
$0.00
( / )
Tax included.
Shipping
calculated at checkout.
Create a gorgeous Christmas forest with the Christmas Trees Silicone Mould! This mould is made out of a silicone system specially formulated for use in food and confectionery and complies to FDA regulations.
For best results use with flowerpaste, modelling paste, fondant (with tylose as hardener), marzipan and more.
Dimensions: Mould is approximately 12cm wide and 9.0cm high. Mould contains 3 trees:
- Tree 1: 4.0cm wide x 2.8cm high
- Tree 2: 7.5cm wide x 4.5cm high
- Tree 3: 5.5cm wide x 3.5cm high
Usage Instructions:
Simply press your material into the mould and try not to overfill
Slice away any excess with the back edge of a knife so you don't damage your mould.
Once your mould has a flat back, carefully flex the mould to remove it and allow to dry, preferably on baking paper to prevent sticking.
To decorate, either use coloured fondant initially or use edible paint, lustre dusts or petal dusts to colour the outside of your piece.
Tips & Tricks:
Moulds can be 'lightly' wiped with cooking oil, but be sure to remove any excess.
If the icing is too sticky or limp, lightly knead in some cornflour or icing sugar (for fondant or gumpaste).
For large and detailed moulds, place filled mould in the freezer for a few minutes to harden so the detail holds when removing.
If painting your item, petal dust and rose spirit is recommended as it dries quickly and prevents fondant and gumpaste from becoming soggy. Be sure to use an appropriate sized paint brush.
For fine details, you could use edible food pens.