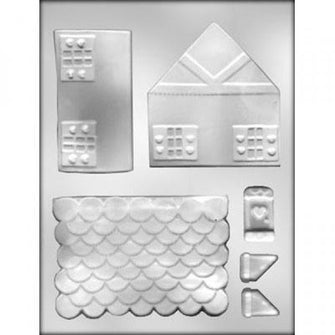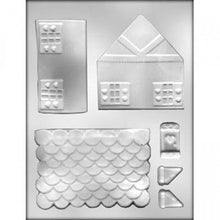 Gingerbread House Chocolate Mould
$0.00
( / )
Tax included.
Shipping
calculated at checkout.
Create a stunning chocolate gingerbread house for Christmas or another occasion with the Gingerbread House Chocolate Mould! This easy to use mould will create a fantastic chocolate gingerbread house with a gabled roof.
To use, simply make up the mould twice and then join all the pieces together with melted chocolate. After that, the sky is the limit! Decorate to your hearts content with icing, sprinkles, icing sugar, and more! You can use white chocolate to do finer features of the house such as window shutters, planter boxes, and brickwork and you can use chocolate oils to colour white chocolate and create reds, greens, and every other colour!
Approximate sizes and chocolate required:
Front and Rear Walls 10 x 10.5cm - 50g
Roof Sides 13 x 9cm - 55 g
Sides Walls 10.5 x 5.5cm - 40 g
Chimney 8 g
Front Door 5 g