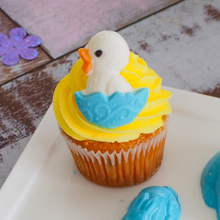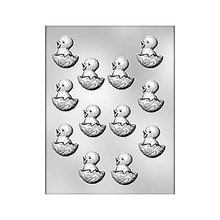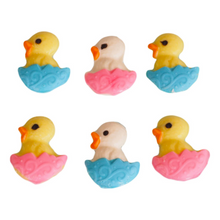 Chick In Egg Chocolate Mould
$0.00
( / )
Tax included.
Shipping
calculated at checkout.
Create some cute little Easter chickens with the Chick In Egg Chocolate Mould! This chocolate mould features 12 cavities to make your delicious treats. You will be able to make approximately 40 pieces per 500g.
These moulds can't be used for candy centres, but they are suitable for chocolate, fondant, soap making, plaster and concrete crafting, and much more! The mould is made from BPA free and FDA approved food-grade plastic, but they are not dishwasher safe or candy and hot ingredient safe.
Each piece measures at approximately 3.8cm x 4.8cm x 0.6cm.