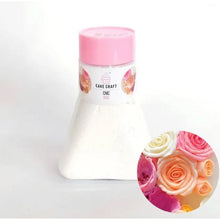 Cake Craft Tylose CMC 60g
$0.00
( / )
Tax included.
Shipping
calculated at checkout.
Firm up your fondant to create figurines and edible decorations with the Cake Craft Tylose CMC 60g! CMC or tylose powder acts as a thickener, binder, stabilizer, and suspending agent and helps products retain moisture and give it a gum-like texture.
When added to products such as fondant and gumpaste, this acts as a drying agent so your material will firm up easier to allow for modelling, figurines, and sugar flowers.