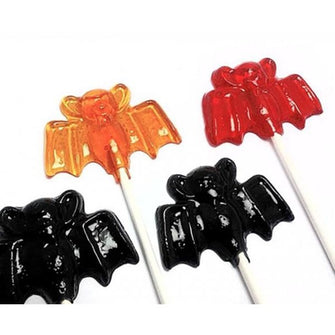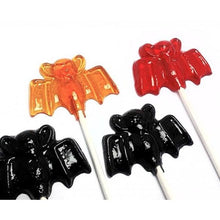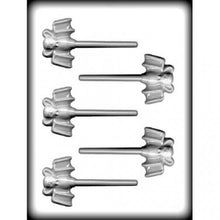 Bats Sucker Hard Candy Mould
$0.00
( / )
Tax included.
Shipping
calculated at checkout.
Create some spook-tacular treats or decorations with the Bats Sucker Hard Candy Mould! This hard candy/chocolate mould features 5 divisions with the mould made from quality FDA approved & BPA-free plastic. Oven safe to 190º C. These moulds are suitable for hard candy, chocolate and cookie making. Isomalt is perfect for use with this product.
Each bat sucker is 5.7 cm x 3.8 cm x 1 cm.
The mould will produce approximately 15 pieces per 500g of chocolate and fits well with 10cm lollipop sticks.
Wash in hot water and avoid using soap on any mould; it will reduce the shine appearance of the finished product.
Tips for Chocolate and Caramel:
Thoroughly oil the mould before use (a soft, small pastry brush can be useful here to grease detailed area).
Always use cooking chocolate, this is made especially for melting and cooling.
For intricate moulds it can be useful to paint the chocolate/caramel into detailed areas to ensure they are filled. Remember to tap mould against worktop to remove air bubbles as you fill it.
Setting in the freezer can make removal easier.
Tips for Fondant Icing:
Lightly grease before filling mould or dust with icing sugar.
For intricate patterns, once set it is best to put in the freezer until firm.
Loosen the edges gently before release.