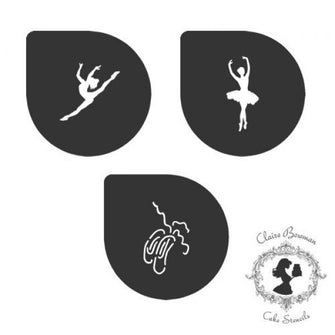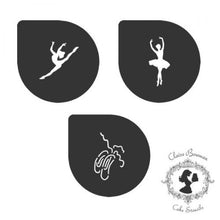 Ballerina Stencil Set of 3
$0.00
( / )
Tax included.
Shipping
calculated at checkout.
Wow ballet fans with the gorgeous Ballerina Stencil Set of 3! These beautiful and detailed stencils designed by Claire Bowman are made out of heavy duty plastic making them perfect for repeated usage and they are also cut using precision lasers so the design has a nice crisp finish.
These stencils can be used with a range of materials including buttercream, dust, airbrush, and royal icing.
Stencil Measurements
Design 1 - H: 1.85" x W: 1.88" (4.7cm x 4.8cm)
Design 2 - H: 2.40" x W: 1.06" (6.1cm x 2.7cm)
Design 3 - H: 2.24" x W: 1.45" (5.7cm x 3.7cm).