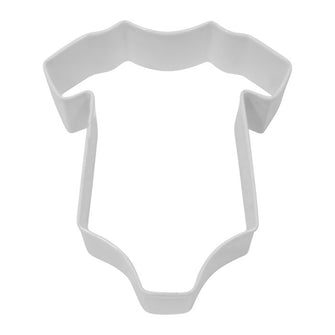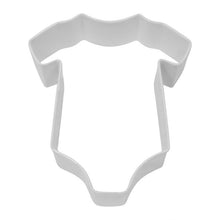 Baby Bodysuit Cookie Cutter White
$0.00
( / )
Tax included.
Shipping
calculated at checkout.
Create fun and adorable cookies for a baby shower or gender reveal party using the Baby Bodysuit Cookie Cutter White. Enjoy as a party snack, give to guests as party favours, or make into an activity where there is no limit on creativity when it comes to decorations.
 This cookie cutter is manufactured with the user in mind, created with Polyresin coated steel, making it easy to hold and to cut through cookie dough effortlessly.
Approx. measurements 10cm x 9cm